Primitive Epatterns, Patterns and Folkart by Sassafras Hill Primitives
Take a step back in Time on Sassafras Hill!
<> <> <> <> <> <> <> <> <> <> <> <>
For the time being, my website is closed for ordering. Family first, for a bit. Epatterns can be purchased in my etsy shoppe. You may still browse the site.... I will reopen ordering in 2018.

Greetings! Pull up a comfy chair, make yourself at home, and allow my offerings to tug at your heartstrings!
If you appreciate primitive items that appear ages old and sometimes worn to pieces you have come to the right place. That's the look I strive for, and they should look fabulous in your primitive home!
My work stems from a life long passion for antiques and whimsical handcrafted items. A great number of my items are inspired by my love for gardening and critters alike! Each piece I create is my own design, stitched from the heart with loving stitches.
If you wish to create your own items from my patterns, you will find a wide range of designs, with easy to follow instructions! Epatterns are available, as well as freebies. You may create items for resale using my patterns, provided you give me credit as the designer.
Prim blessings! ~ Denise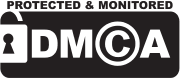 THANK YOU - THANK YOU - THANK YOU!!!
to everyone who came out to our 2017 shows! We enjoyed seeing you all again and your kind words inspire us to continue creating for another year. Enjoy your holiday season and we hope to meet again in 2018.
oxo, Denise and Matt
NEXT SHOW ON OUR AGENDA IS THE DEERFIELD SPRING SAMPLER....
Follow us on Facebook for the latest updates!
Sassafras Hill Primitives


Promote Your Page Too
<> <> <> <> <> <> <> <> <> <> <> <>
<> <> <> <> <> <> <> <> <> <> <> <>